When it comes to kitchen renovations, one of my favourite features is the glass splashback.
Coloured glass splashbacks are okay, but I'm a big fan of clear splashbacks that you can see through.
Of course you need to have something worth looking at on the other side of your glass splashback, but generally anything such as a well looked after garden can give a great affect.
As well as the clear splashback, another great option is the back-lit splashback.  This can give a fantastic effect to your kitchen, especially in the evenings.
The next two splashbacks are from the Riparian Plaza apartments in Brisbane.  These have to be the most impressive splashbacks I have ever seen!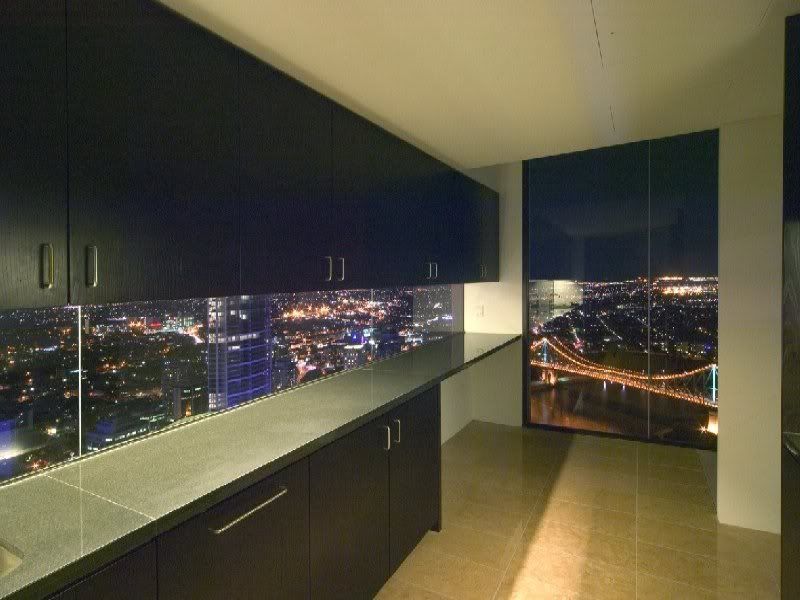 I haven't been able to find many other clear glass splashbacks, so here are a few more non-clear glass splashbacks which still make the kitchens look fantastic.
A great glass splashback doesn't have to be expensive, and in some cases they can be cheaper than tiles believe it or not.  This will depend on the type of installation, but it's worth checking out.